DIY Wood Pallet Outdoor Couch Ideas
DIY wood pallet outdoor couch is an excellent way to combine creativity and functionality in your outdoor living space. By upcycling wooden pallets, you can save money and reduce waste while also crafting a stylish and comfortable seating solution. Start by gathering sturdy pallets and sanding them down to remove rough edges and splinters. Then, arrange the pallets in the desired configuration, ensuring stability and balance. Secure them together using screws or nails, reinforcing the structure. To enhance comfort, add foam cushions or outdoor pillows covered with weather-resistant fabric. Finish the project by staining or painting the pallets to match your outdoor decor, and you'll have a unique, eco-friendly outdoor couch to enjoy for years to come.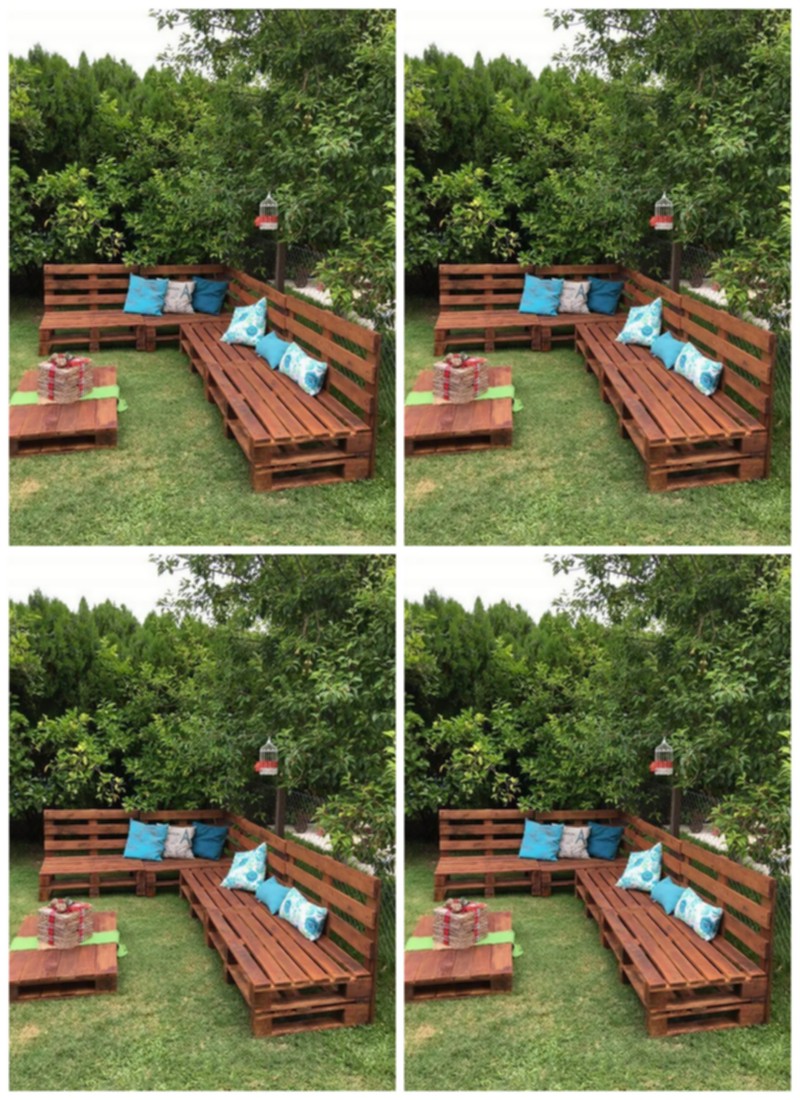 A wood outdoor couch is a timeless and durable addition to any outdoor space. Crafted from sturdy, weather-resistant wood like cedar, teak, or redwood, these couches not only provide comfortable seating but also bring a touch of natural beauty to your patio or garden. You can opt for various designs, from sleek and modern to rustic and traditional, depending on your personal style. The wood's natural grains and colors add warmth and charm to your outdoor area. To ensure longevity, treat the wood with a suitable outdoor sealant or finish, protecting it from the elements and preventing decay. With proper care, a wood outdoor couch can become a focal point of relaxation and social gatherings, offering a serene spot to unwind and enjoy the great outdoors.
DIY wood pallet outdoor couch is a rewarding and sustainable project that can transform your outdoor space into a cozy and inviting retreat. Pallets, often discarded as waste, can be repurposed into stylish and functional furniture with a bit of creativity and effort.
To start, gather pallets in good condition, ensuring they are clean and free of any chemicals or contaminants. These will serve as the basic building blocks of your outdoor couch. Depending on your design and desired size, you may need anywhere from two to four pallets.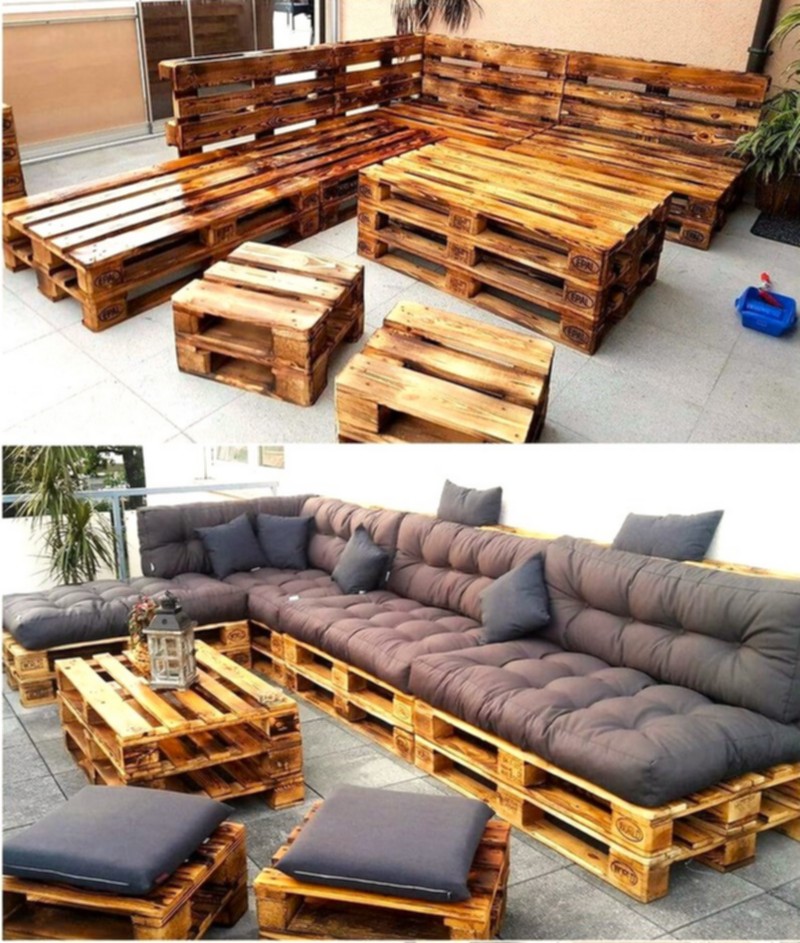 Begin by sanding the pallets to smooth rough edges and surfaces, followed by a coat of outdoor wood stain or paint to protect them from the elements. Once dry, arrange the pallets in your desired configuration, typically stacking two pallets on top of each other for the seat and one or two more for the backrest.
To secure the pallets together, use sturdy L-brackets or screws to prevent them from shifting. Add a layer of foam or outdoor cushions to the seat for comfort and cover them with weather-resistant fabric. This not only makes your DIY couch comfortable but also adds a touch of style and color to your outdoor space.
Customize your outdoor pallet couch by adding armrests or side tables made from additional pallets or repurposed wooden boards. You can also incorporate storage spaces within the pallets for keeping outdoor essentials like cushions, throws, or gardening tools.
The beauty of a DIY wood pallet outdoor couch lies in its rustic charm and eco-friendly nature. It's a cost-effective way to create comfortable outdoor seating while reducing waste by repurposing pallets. With your creativity and a few hours of work, you can enjoy a unique and sustainable piece of furniture that complements your outdoor living area perfectly.
A pallet outdoor couch is a stylish and eco-friendly addition to any outdoor living space. Crafted from repurposed wooden pallets, this type of furniture not only offers a touch of rustic charm but also promotes sustainability by giving new life to discarded materials.
To create a pallet outdoor couch, you'll typically need a few pallets in good condition. These pallets serve as the foundation for your seating arrangement. Begin by cleaning, sanding, and treating the pallets to ensure they are free from splinters and safe for outdoor use.
Arrange the pallets in your desired configuration, usually stacking two or three for the seat and using one or two more for the backrest. Secure them together with screws or brackets to ensure stability.
To make the couch comfortable, add outdoor cushions or foam padding to the seat and backrest. You can cover these cushions with weather-resistant fabric to protect them from the elements and add a splash of color to your outdoor space.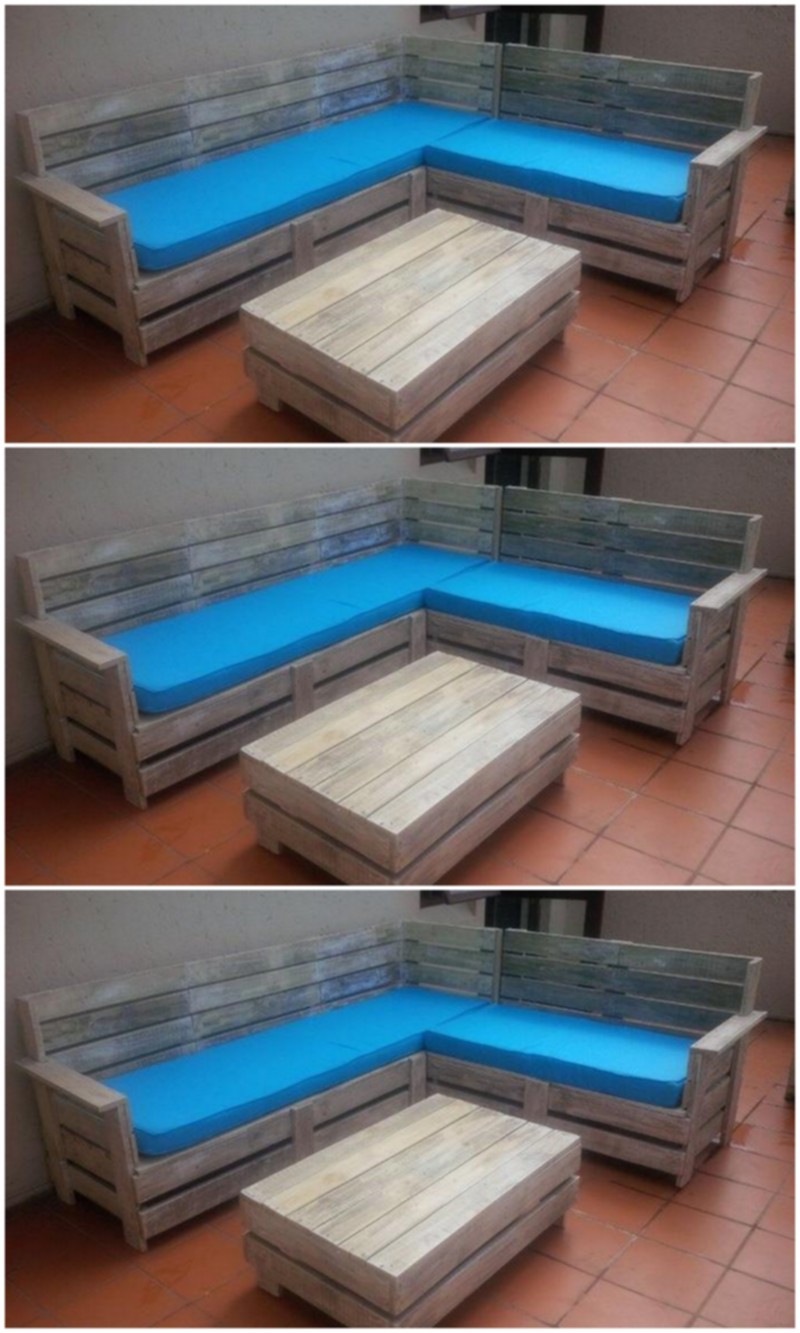 What's great about a pallet outdoor couch is its versatility. You can customize it to fit your specific style and needs. Some designs include built-in storage within the pallets, while others incorporate armrests and side tables made from additional pallets.
In summary, a pallet outdoor couch is a cost-effective and sustainable way to create outdoor seating that's both functional and visually appealing. It's a testament to the beauty of repurposed materials and do-it-yourself creativity, allowing you to enjoy a unique and environmentally conscious piece of outdoor furniture.
Pallet outdoor furniture is a popular choice for those looking to furnish their outdoor spaces with a unique and eco-friendly flair. Crafted from repurposed wooden pallets, this furniture style combines rustic charm with sustainability, offering a budget-friendly and creative solution for outdoor seating and decor.
One of the primary advantages of pallet outdoor furniture is its versatility. Wooden pallets can be transformed into a wide range of outdoor pieces, including couches, chairs, coffee tables, dining sets, and even planters or storage units. With a bit of DIY ingenuity, you can design and customize your outdoor furniture to match your personal style and preferences
The rustic aesthetic of pallet wood lends a warm and inviting ambiance to your outdoor area. You can choose to leave the wood in its natural state, providing a weathered and aged look, or refinish it with paint or stain to coordinate with your outdoor decor. The result is a charming and character-filled space that feels both cozy and environmentally conscious.
Furthermore, pallet outdoor furniture promotes sustainability by repurposing materials that might otherwise end up in landfills. By recycling and upcycling pallets, you're contributing to the reduction of waste and the conservation of natural resources, making it an eco-friendly choice for outdoor furnishings.
Whether you're creating a cozy corner for relaxation, a functional dining area for outdoor meals, or an artistic statement piece for your garden, pallet outdoor furniture offers a versatile and affordable way to enhance your outdoor living space. It's a testament to the beauty of reimagining and repurposing materials to craft functional and aesthetically pleasing outdoor furniture that both you and the environment can appreciate.
wood pallet outdoor couch is a great DIY project that can help you create a functional and attractive seating area in your outdoor space. With its versatility and affordability, it's a great way to add style and comfort to your outdoor living area.