Recycled Wood Pallet And Fences
Recycled wood pallets in fencing projects have become a compelling symbol of sustainability and creativity. Rather than allowing discarded pallets to pile up in landfills, many eco-conscious individuals and businesses are repurposing them to create beautiful and functional fences. The reclaimed wood pallets, often weathered and aged, bring a rustic charm to outdoor spaces, making them stand out in gardens, backyards, or along property lines.
One of the notable advantages of using recycled wood pallets for fencing is their cost-effectiveness. Pallets are readily available and can be acquired inexpensively, making them an attractive option for those on a budget. Their modular design also allows for easy customization, so you can design a fence that suits your style and space requirements perfectly.
Beyond their affordability, recycled wood pallet fences are an embodiment of the principles of recycling and upcycling. They reduce waste and minimize the environmental impact by giving new life to materials that would otherwise be discarded. These fences often appeal to those who prioritize sustainability, creativity, and a unique aesthetic in their outdoor spaces. In essence, recycled wood pallet fences not only enhance the appearance of your property but also contribute to a more eco-friendly and environmentally responsible approach to fencing.
Wooden garden fences are a classic and timeless choice for enhancing the beauty and functionality of outdoor spaces. Crafted from a variety of wood species, such as cedar, redwood, or pine, these fences blend seamlessly into garden landscapes, providing both aesthetic appeal and practical benefits.
One of the standout features of wooden garden fences is their natural warmth and charm. The wood's grain patterns, knots, and rich tones create an inviting and rustic atmosphere in gardens, backyards, and front yards alike. They serve as more than just boundaries; they become integral elements of the landscape design.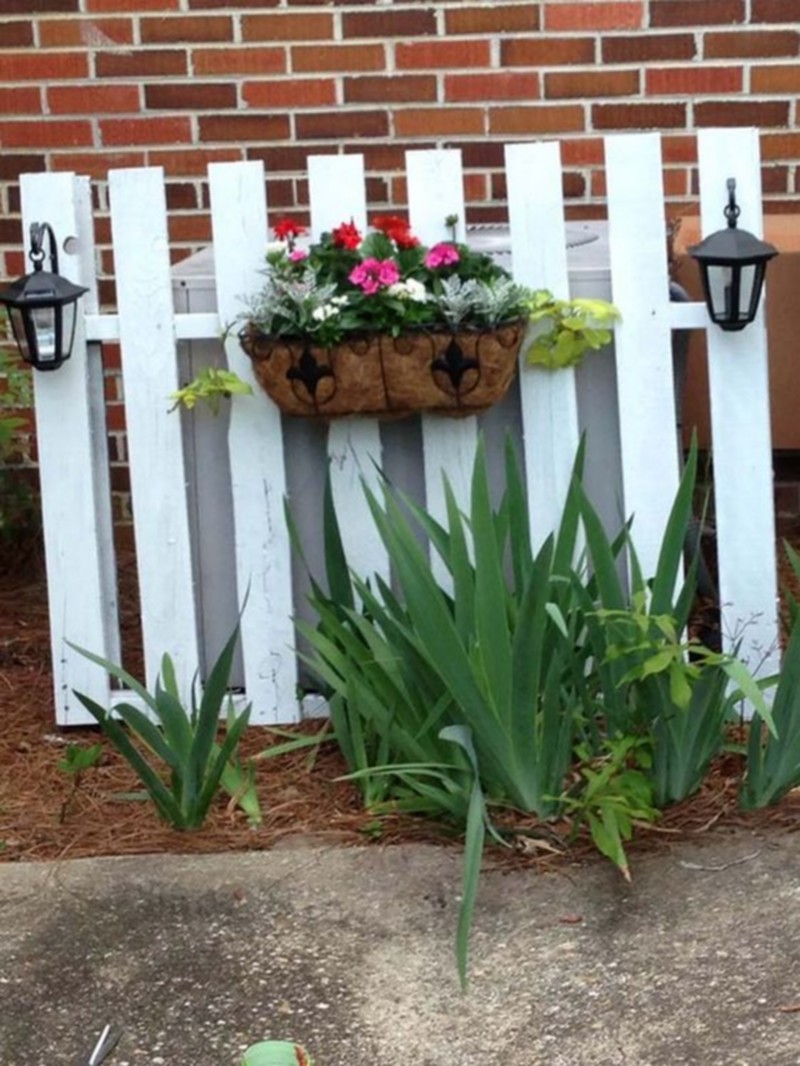 Wooden fences offer versatility in design, allowing for customization to suit individual tastes and garden styles. You can choose from various fence types, including picket, privacy, lattice, or split rail fences, each with its unique visual appeal and level of privacy or openness.
Wooden garden fences also serve functional purposes. They provide a barrier for privacy and security, keeping unwanted intruders out while offering a safe haven for children and pets to play within. Additionally, wooden fences can act as windbreaks, protecting delicate plants from strong gusts.
While wooden garden fences require regular maintenance, such as staining or sealing, to preserve their beauty and durability, their ability to age gracefully with proper care makes them a cherished part of any outdoor space. In essence, wooden garden fences not only frame and protect gardens but also elevate the overall aesthetic, adding a touch of natural elegance to the great outdoors.
Wooden garden decor fences are a delightful fusion of aesthetics and functionality, elevating outdoor spaces with their artistic charm. Crafted from various wood types, these fences serve as more than mere boundaries; they become integral components of garden landscapes, offering both visual appeal and practical benefits.
One of the standout features of wooden garden decor fences is their ability to enhance the beauty of gardens, patios, and outdoor seating areas. The natural textures, grain patterns, and warm hues of the wood create an inviting and rustic ambiance. These fences often act as backdrops for vibrant blooms, climbing vines, or decorative garden art, providing a stunning canvas for nature's beauty to shine.
Wooden garden decor fences also serve as versatile design elements. They can be customized with different styles, from intricately carved panels to simple, rustic pickets. Some incorporate lattice or trellis patterns, allowing for vertical gardening with climbing plants or vines. The result is a cohesive and aesthetically pleasing garden space that reflects the owner's personality and style.
These fences are not only visually appealing but also serve practical purposes. They can delineate different areas of the garden, offer a sense of privacy for outdoor gatherings, and provide support for plants that require a bit of extra structure. Wooden garden decor fences, with their combination of beauty and utility, are a testament to the power of natural materials to enhance outdoor living spaces, creating a tranquil and enchanting atmosphere for relaxation and enjoyment.
By following these tips and considering these factors, you can successfully recycle wood pallets and build a sturdy, attractive, and sustainable fence.