Homemade Lime & Sea Salt Scrub Recipe
Coconut lime foot scrub is a homemade foot scrub that you can use to exfoliate your feet and help to remove dead skin cells. To make the scrub, you will need:
1/2 cup coconut oil
1/2 cup granulated sugar
1/4 cup finely grated lime zest
Mix the ingredients together in a bowl until well combined. To use the scrub, apply it to your feet and massage it in circular motions to exfoliate the skin. Rinse your feet with warm water and pat them dry. You can use the scrub once or twice a week as needed.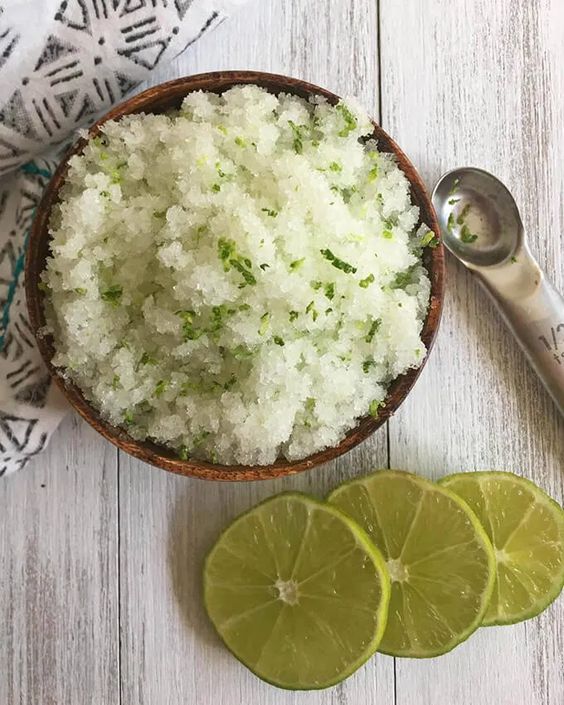 Coconut oil is a natural moisturizer that can help to soften and nourish your skin, while the sugar and lime zest work together to exfoliate and remove dead skin cells. The lime zest also adds a refreshing scent to the scrub.